So, you would like some extra brand exposure during the festive season? And I can count on 1
hand the number of people who don't like chocolate. We've got the ideal product.
Branded advent calendars are a fantastic way to spread a little festive cheer, while also getting
brand exposure. Our range of promotional advent calendars come in a variety of sizes such as
A4 or A5 and can either be hung on walls or placed on desks. Additionally, the range of treats
they can be filled with is endless from traditional milk chocolate, to jellies, marshmallows, even
miniature cookies, all of which taste delicious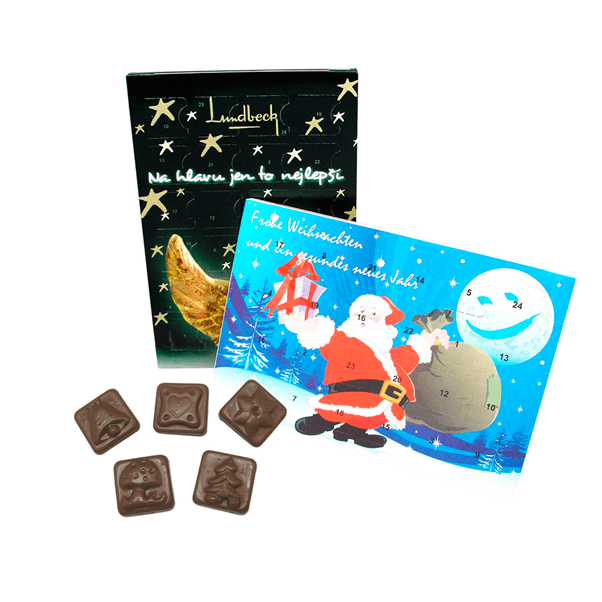 We have the capability to do a completely bespoke design or add your corporate branding and/or campaign message/seasons greeting to one of our pre-made artwork themes. You can even apply artwork inside the doors to some of our calendars, to display your own message on each day in the run-up to Santa' arrival.
When it comes to ordering advent calendars in the run up to kicking off your Christmas campaigns, it really is never too early – get your order in as soon as you can to avoid disappointment, because when they're gone – they're gone!