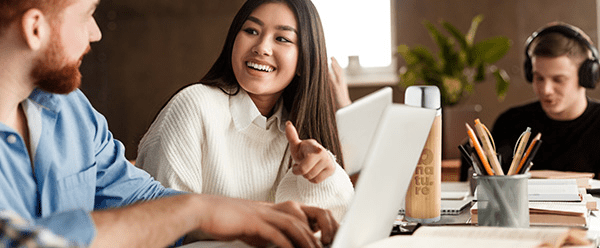 When you help your customers choose the perfect gift, you are helping them to:
Build brand awareness and loyalty
Increase customer retention
Boost employee morale
Provide practical value
Corporate gifts can be a powerful tool
When you give your customers or employees a gift that features your company's logo or branding, you are helping reinforce your brand in their minds. This can lead to increased loyalty and advocacy, as well as positive providing word-of-mouth marketing.
These gifts can also help to increase customer retention. When you show your customers that you value their business and appreciate their loyalty, they are more likely to continue doing business with you in the future.
Depending on the product category, corporate gifts can also provide practical value to the recipients. For example, bags and drinkware are items that people use regularly in their daily lives, so they can be both practical and thoughtful gifts.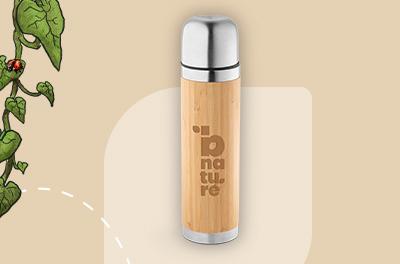 Bamboo and stainless steel vacuum-insulated double-walled thermos. The bottle has a capacity of up to 450 mL and keeps drinks hot for 12 hours and cold for 24 hours.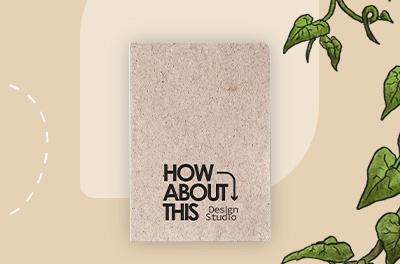 A5 notepad with a semi-rigid cover made from tea leaf waste. The inner paper is made from cotton waste and is highly durable. Contains 100 lined pages and a paper band with artwork. No waste was generated and no chemicals or trees were used in the manufacturing process of this notepad.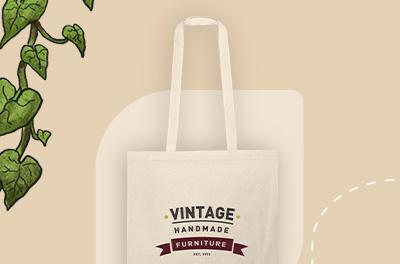 100% cotton bag (100 g/m²) with 75 cm handles.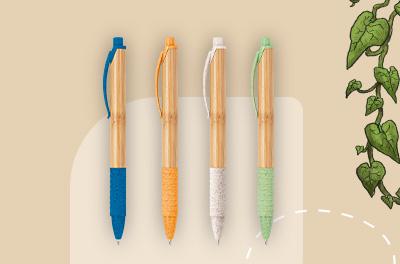 Bamboo ball pen with non-slip grip and trim in wheat fibre and ABS. Environmentally friendly ball pen. Blue ink.