Have desktops, smartphones, tablets, and other devices replaced paper? I do not think so, if you need to make a note of something quickly chances are you`ll reach for a pen and paper. If you`re doing some brainstorming with your colleagues, chances are you will make notes on paper. For this reason and many more, branded notebooks are still a hugely popular promotional item, for both employees and as a corporate giveaway. With custom notebooks, your customers and employees will be able to jot down a thought or two whenever needed, and you'll be providing them with a safe way to store and keep those notes, whatever they may be.
The notebook sector has seen huge innovation in recent years from the original spiro bound notebook through to high end notebooks with stylish features such as elastic bands, pen loops and ribbon markers. The more innovative products are available with card and phone holders on the front.
In particular the branding options are considerable with notebooks. Full colour digital printing allows for the extensive use of colour and graphics to really showcase your brand's identity.  On the other hand, single colour screen printing is still very popular especially when the budget is a bit tighter. For an understated and regal look blind embossing on a high quality cover is still the branding method of choice for many high end brands.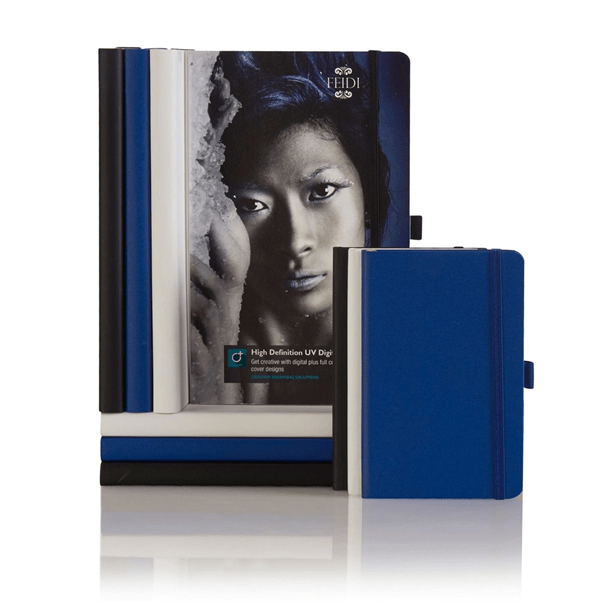 As the song goes "one is the loneliest number" a notebook can also be paired with something else to further enhance its "gift giving" qualities. Paired with a similar coloured pen and presented in an elegant box it becomes a high end and well received item.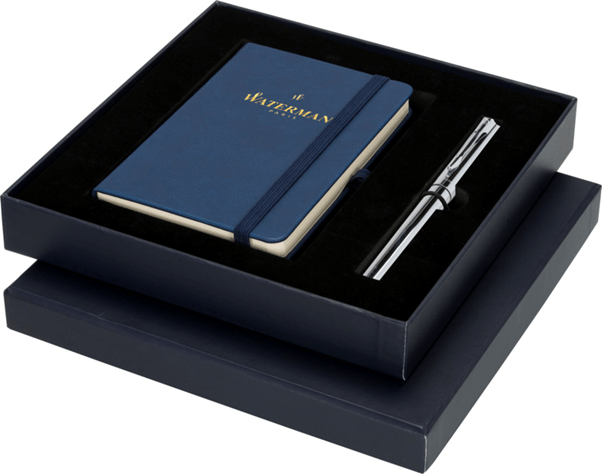 Whatever your preference, budget or desire, there is a notebook that will work for your companies promotional requirements.