Our industry is all about making an impact and inspiring people to take action. We create products that customers love to use – why not make them with sustainable materials? Some of our long-time favourite household brands are planet-friendly – but there are so many promotional options too!
1. What Audiences do these Products Appeal to?
Every brand can find a way to align sustainable products with the company image. In many cases, if there is no clear pledge to sustainability, choosing earth conscious products may be the first step. You should also consider your target audience and their interest in choosing one product over another. Research shows younger audiences tend to be more receptive to sustainability than their counterparts. 37.6% of Gen Z and millennials have tried sustainable brands vs. 20.2% of older generations. 
2. How Materials of Natural Origin Reduce Trash  
We have heard so much about sustainable materials, but it's not always clear what that means. So, let's start with the basics. When it comes to sustainable materials, we typically look at products such as bamboo, cotton, or jute that are made with natural materials. They tend to be more biodegradable and with minimal processing, are less impactful to the environment. These along with their minimalist colour schemes continue to drive trends in promo, retail and just about anywhere else you look. 

3. Recycled Materials Provide a Second Life to Wasteful Products  
Alongside the natural material options, we look to using products made of recycled or reclaimed materials. Recycled materials keep products from entering landfills and by reimaging them into new products, are decreasing the production of products that can take thousands if not millions of years to decompose. Recycled cotton, aluminum and RPET (Recycled Polyethylene Terephthalate, a.k.a. water bottles) are popular repurposed materials that reduce the amount of virgin materials used in production.
We can look at reclaimed materials such as wheat straw that are taken from post-industrial waste and help reduce the amount of greenhouse gases such as CO2 and methane that are emitted from wheat when disposed of irresponsibly. Wheat straw is typically mixed with plastics and can reduce the amount of plastic used by over 50%!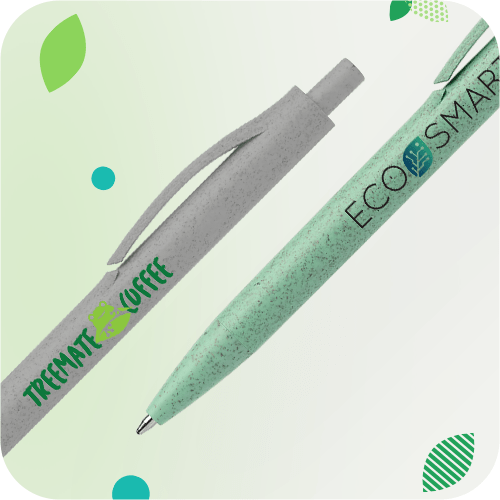 4. Highlight Reusability and Product Lifespan 
Unless you want Marie Kondo to feature you on an embarrassing Netflix special, try to stay away from promoting products that are designed for single use only. Choosing the right items that fulfill someone's everyday needs tend to be the ones that are most impactful.  Did you know that 63% of consumers use promotional drinkware and 52% use their writing instruments for at least one year, 43% keep bags for at least two years? 
Items such as this bamboo pen are durable, reusable, and made with responsibly sourced materials. It's items like these that become our favourites because they are "made better" with longevity in mind.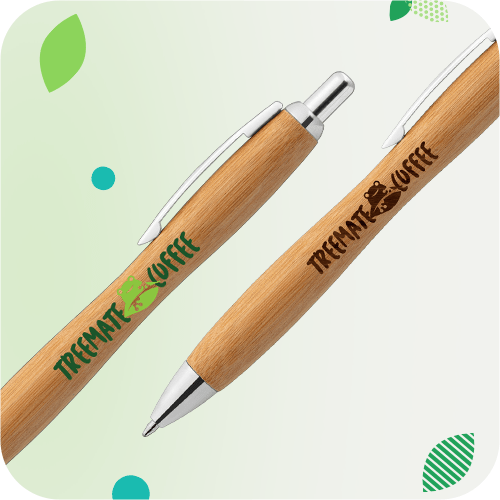 5. The Best Time (and Place) to Share Sustainable Product Ideas 
Planet preservation annual celebrations like Earth Day in April have picked up in notoriety. Plus, World Oceans Day in June and Clean Up the World Weekend in September are acknowledged more every year. These awareness initiatives are even more important considering only 40% of waste in the United States is recycled, composted or processed through methods not involving landfilling or incineration.
Sustainability in promo is truly awe-inspiring movement with six in 10 distributors saying they'd prefer to buy items that are environmentally friendly or socially responsible. However, there are industries who enjoy environmentally friendly promo more than others. Retail, manufacturing, hospitality, and veterinary are sited as the top 5 most sustainably focused industries. Don't wait for a special day to start your commitment to sustainability – any day is perfect for you.